Sustainable Clothing Brands You Need to Know About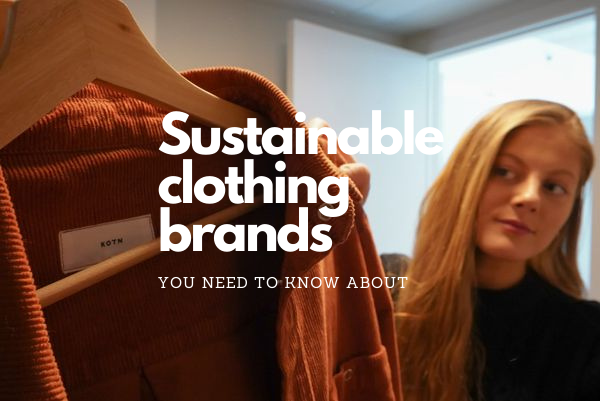 I've compiled a list of sustainable, affordable, and ethical clothing brands that are created with the environment in mind for you to support!
---
Why does the world need sustainable clothing brands?
Sustainable clothing is taking the fast fashion industry by storm. More than ever before, consumers are choosing eco-friendly brands that align with their values and beliefs.
By definition, fast fashion is inexpensive clothing produced rapidly by mass-market retailers in response to the latest trends. This rapid production leads to the neglect of both ethical and ecological concerns.
Sustainable fashion is a movement and process of creating positive change in fashion products and the fashion system towards greater ecological integrity and social justice. Sustainable clothing brands create ethical products with people and the environment always being the priority over profit.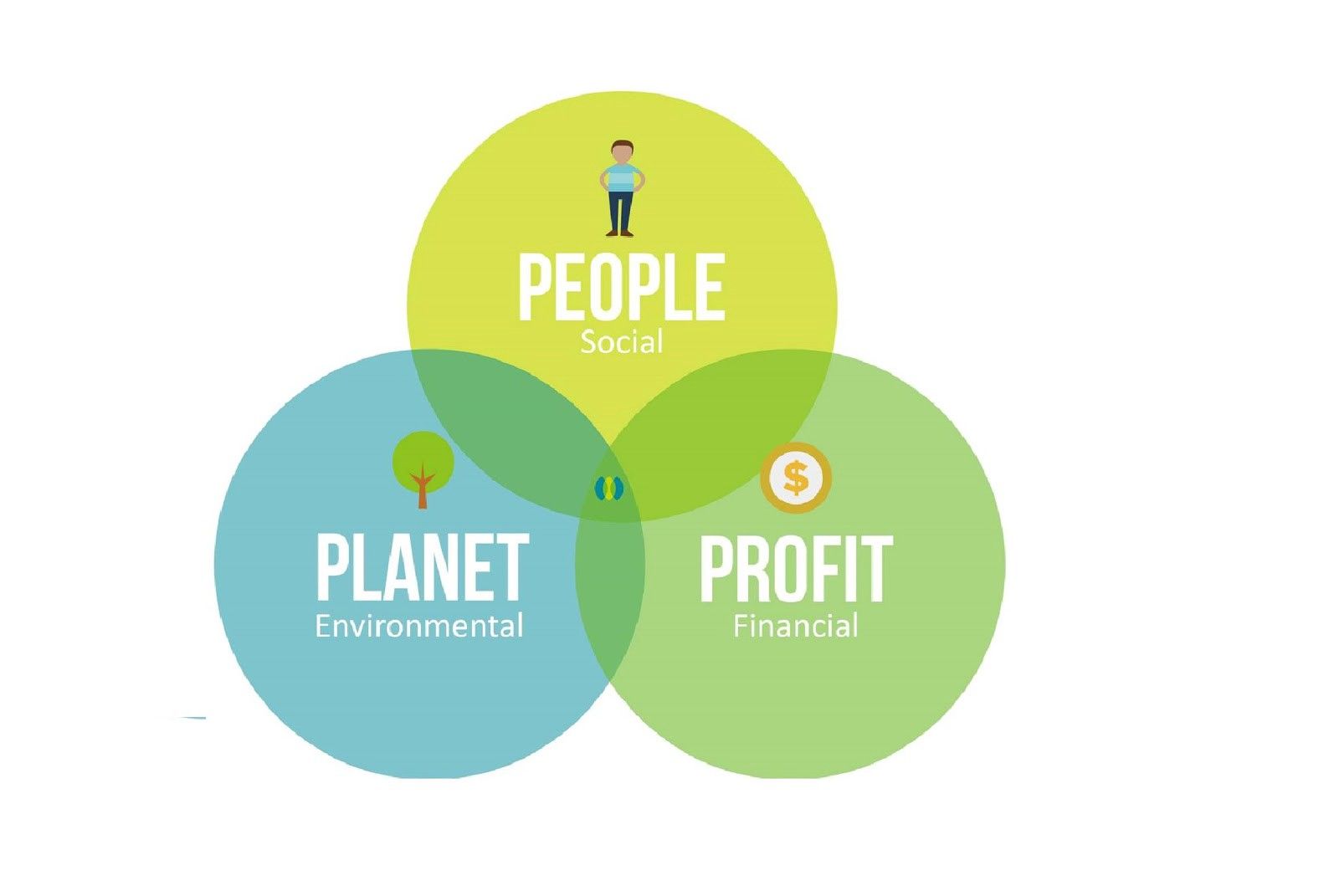 In the last few years there has been a revolution in the sustainable fashion world.
As people turn their backs on fast fashion and choose to support sustainable clothing brands, we see a positive change in how the world purchases their clothing.
Many sustainable and eco-friendly clothing brands run their factories using renewable energy, design and manufacture their clothing locally, use recycled or zero-waste materials for their shipping, and create as little waste as humanly possible!
In addition, some clothing brands have been inspired to take it a step further and join sustainable initiatives such as 1% for the Planet, becoming a B-Corporation, or even becoming Fair Trade Certified.
---
Here are some amazing sustainable clothing brands:
1) Patagonia
Since 1973, Patagonia has been leading the way in sustainability with their environmentally conscious clothing company. There is not enough good to say about this company; being Fair Trade Certified, 1% for the planet contributor, and B-corporation, they genuinely value sustainability above all else.
They've also taken a unique approach to advertisements, inspiring people to make changes to their daily lives because of the climate crisis. The approach has inspired some of their competitors to do the same, such as Arc'teryx and The North Face.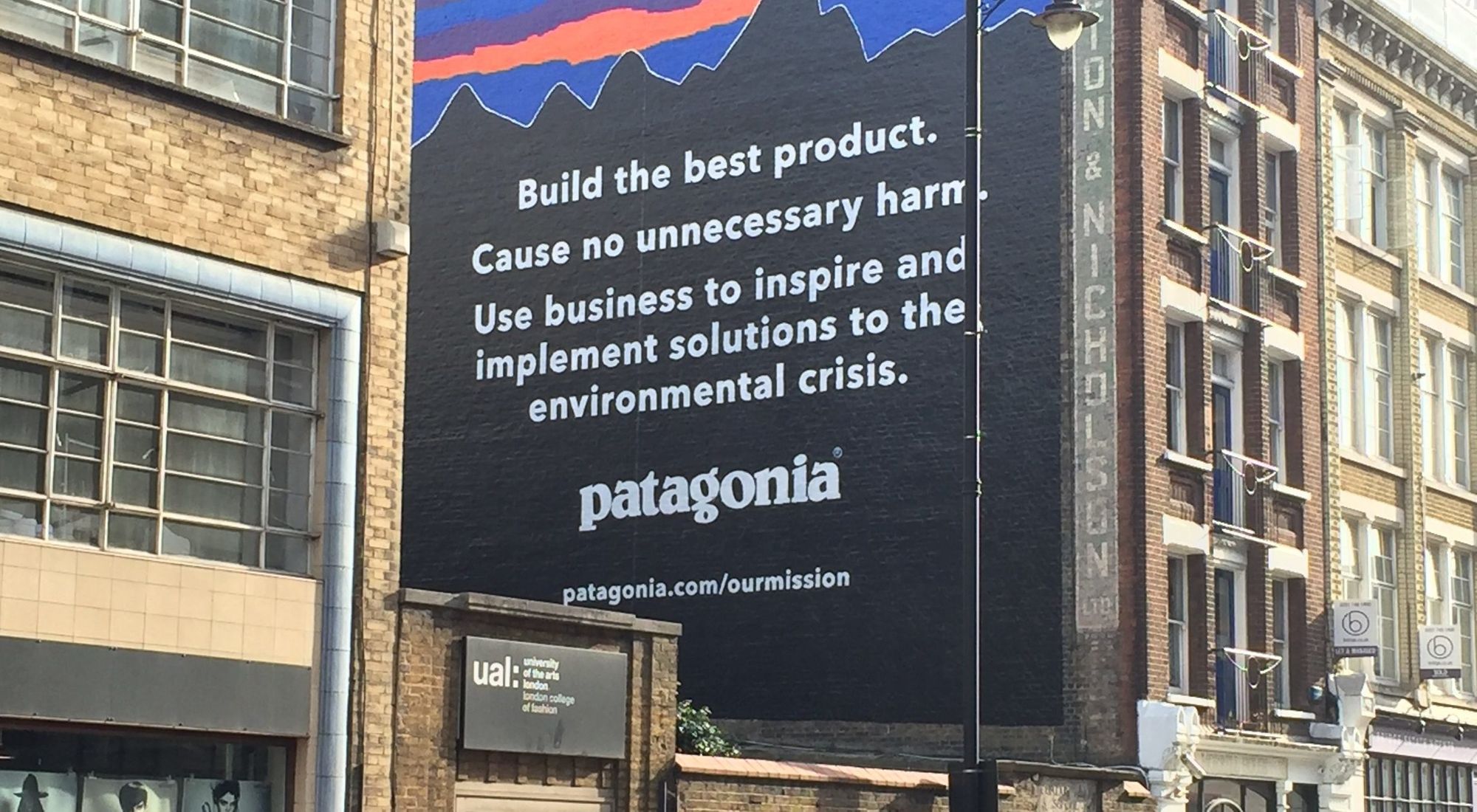 2) KOTN
KOTN has been setting the standard for conscious creation and consumption since 2015. KOTN develops products around the principles of considered design, relentless quality, honest value, and positive impact. They deliver affordable sustainable clothing made from organic cotton.
KOTN is completely transparent about all aspects of their clothing brand. They are a proud B-Corporation who respects their employees as well as the environment.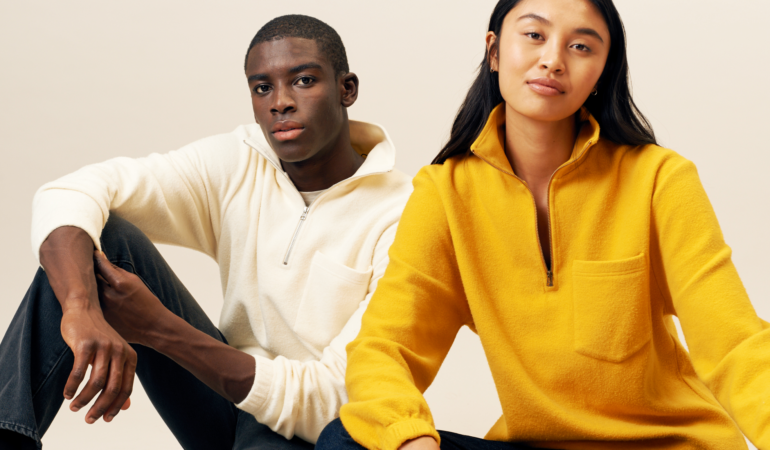 3) Frank & Oak
Frank & Oak is a Canadian company that prides themselves in being completely transparent about every stage in their clothing production, recently joining the B-Corporation community.
They even have an initiative called "Let's give a shi(r)t" where anyone can drop their gently used garments to their stores to reduce clothing and textile waste. They've partnered with grassroots nonprofits throughout Canada to divert tonnes of textiles from landfills, and giving them a new life to those in need.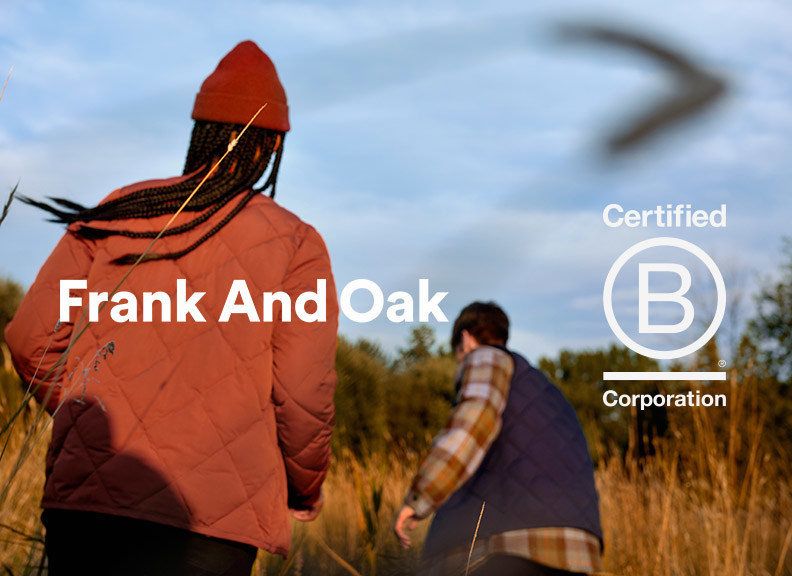 The best part about shopping at Frank & Oak online is that I get to plant a tree with every purchase using OurForest! OurForest is a browser extension that plants trees for free every time you browse online. I can watch my forest grow every time I shop for new clothes.🌳
So far I have planted 16 trees! 🥰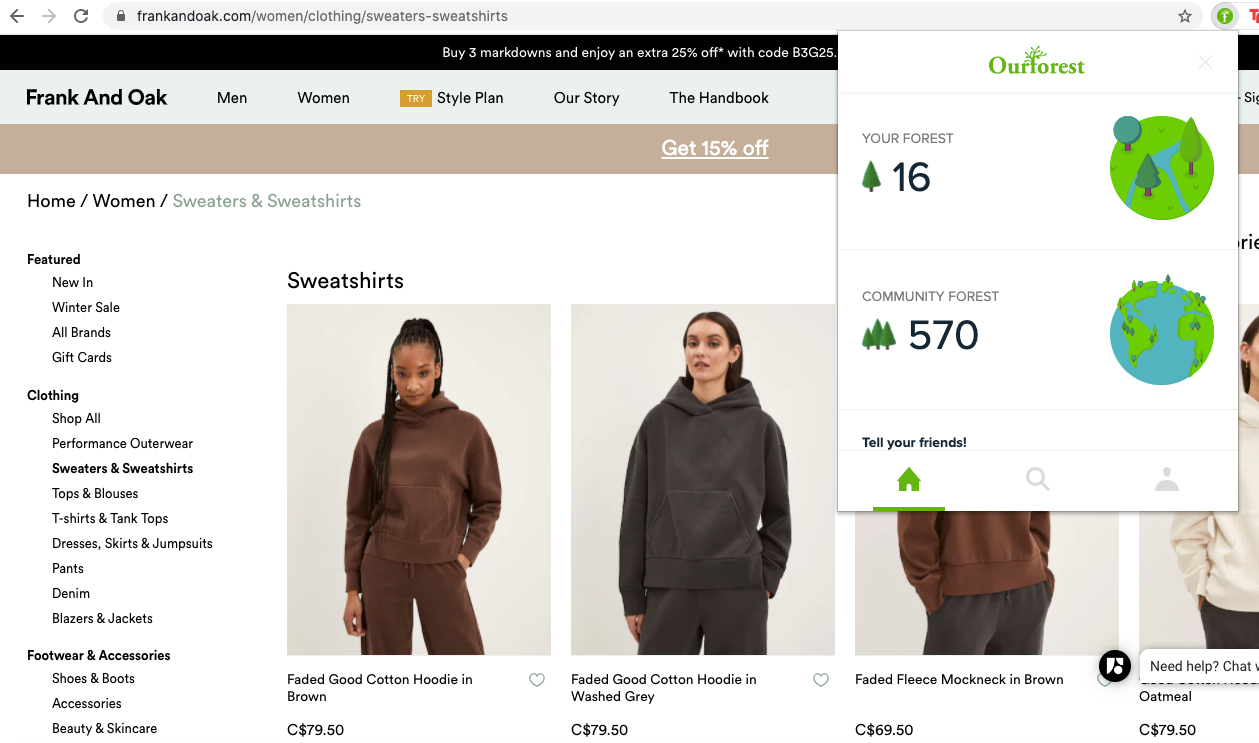 Click here to add OurForest to your browser.
4) Levi's
Famously known for their denim, Levi's is proud of their eco-friendly and sustainable practices like recyclable denim, ethically sourced cotton, and innovations to reduce water use, all while giving back to communities.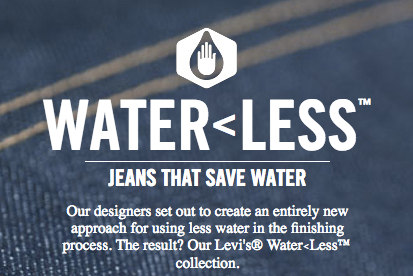 Levi's is conscious of the amount of water needed to create a pair of denim, and in response, they have been taking on projects to conserve water. With their "water<less" innovation, they have saved 3.5 billion litres of water from the finishing process of denim!
5) Tentree
Tentree designs ethically made lifestyle and loungewear clothing in Canada made from organic and sustainable materials such as hemp, organic cotton, and tencel. Tentree is dedicated to creating a healthier planet by planting ten trees for every item purchased!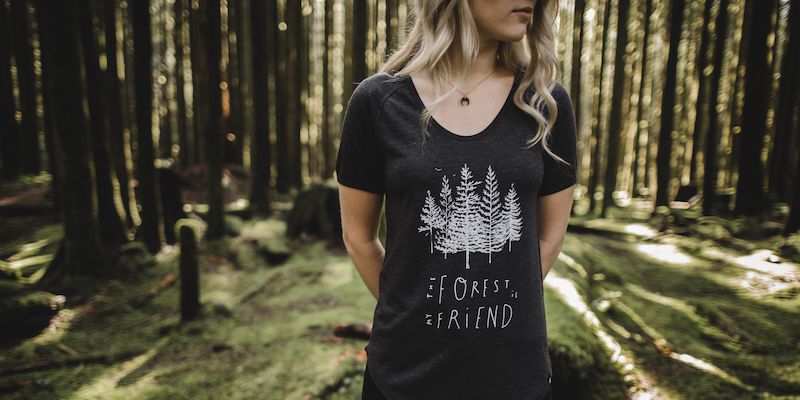 They are a certified B-corporation that has great ambitions for the future. Tentree is aiming to plant 1 billion trees by the year 2030.
6) Pact
Pact is an impressive sustainable clothing brand being fair trade certified as well as B-corporation certified. They make their clothing from organic cotton and pay close attention to all production stages, even down to how they sew the garment.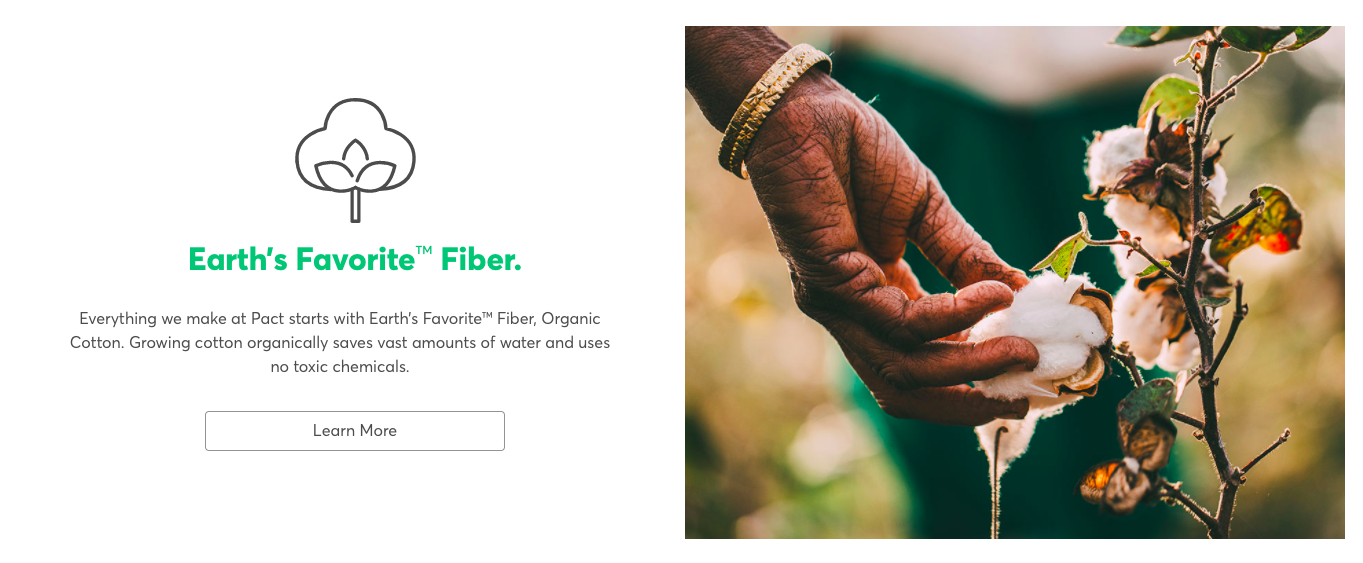 Their clothing is top quality without sacrificing their environmental impact, and they even offer customers the option to offset their carbon from every purchase.
7) Reformation
You'll feel zero compromises when shopping sustainably with Reformation because they always have the latest trends made from upcycled or sustainable materials. Every item comes with a detailed description of its environmental footprint!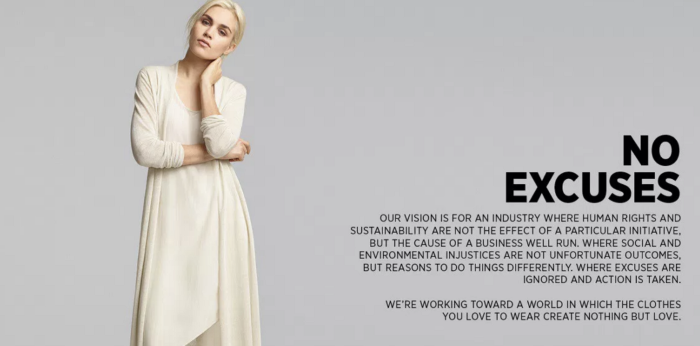 Reformation's products have been carbon, water, and waste neutral since 2015, to become climate positive by 2025.
8) Fair Trade Winds
Fair Trade Winds is the perfect store for those looking for sustainable, fair trade clothing. They believe that no one should be subject to exploitation for the things we buy.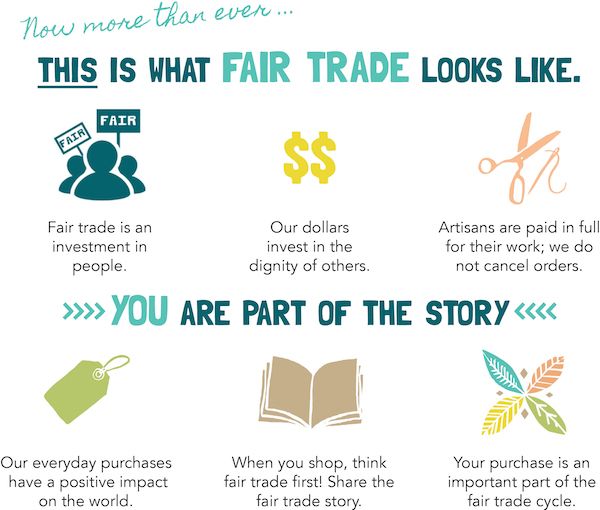 Fair Trade Winds is a family-owned business that partners with artisan co-ops and small workshops mindful of the materials used. This way, they can protect the planet from harmful waste and pollution.
9) Boden
Boden's mantra is making clothes that last, with a 365-day guarantee on their products, you have nothing to lose by giving them a shot! Hailing from the United Kingdom, they have been in business for over twenty-five years with a loyal customer base.
They actively work to reduce their environmental impact by only working with recycled or natural materials, and always shipping their products with zero waste.
10) Everlane
Everlane partners with the most ethical manufacturers worldwide to ensure sustainability in every aspect of their brand. They include a detailed description on their website about their costs, materials, and employees to always stay transparent.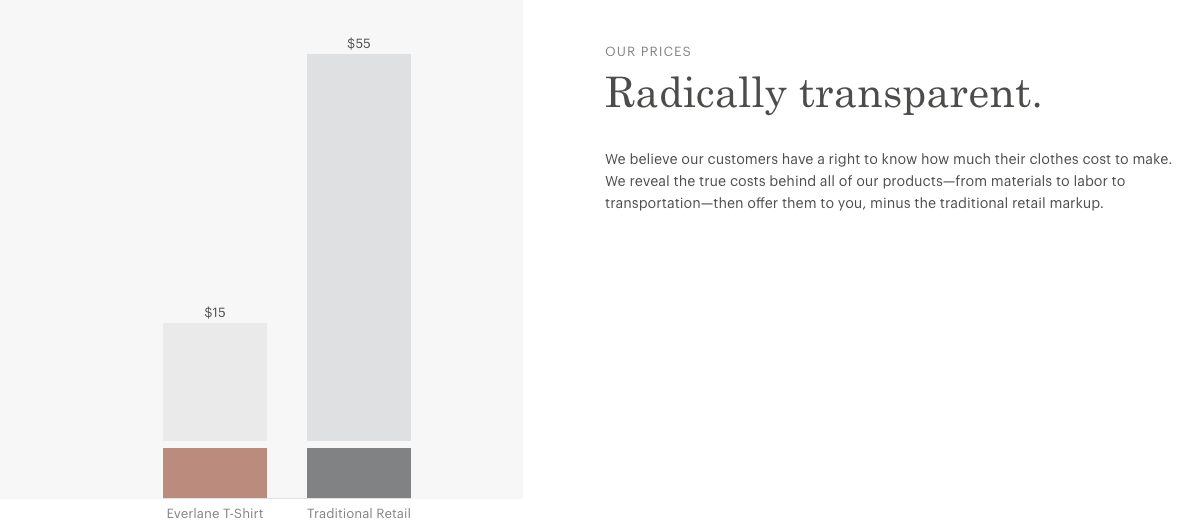 Everlane is 100% zero landfill-free, meaning that none of their materials ever end up in a landfill. Recycling and upcycling is an ultimate sport to them.
11) TAMGA Designs
The Canadian company is a member of the 1% for the planet initiative that promises to deliver sustainable clothing without the hefty price tag.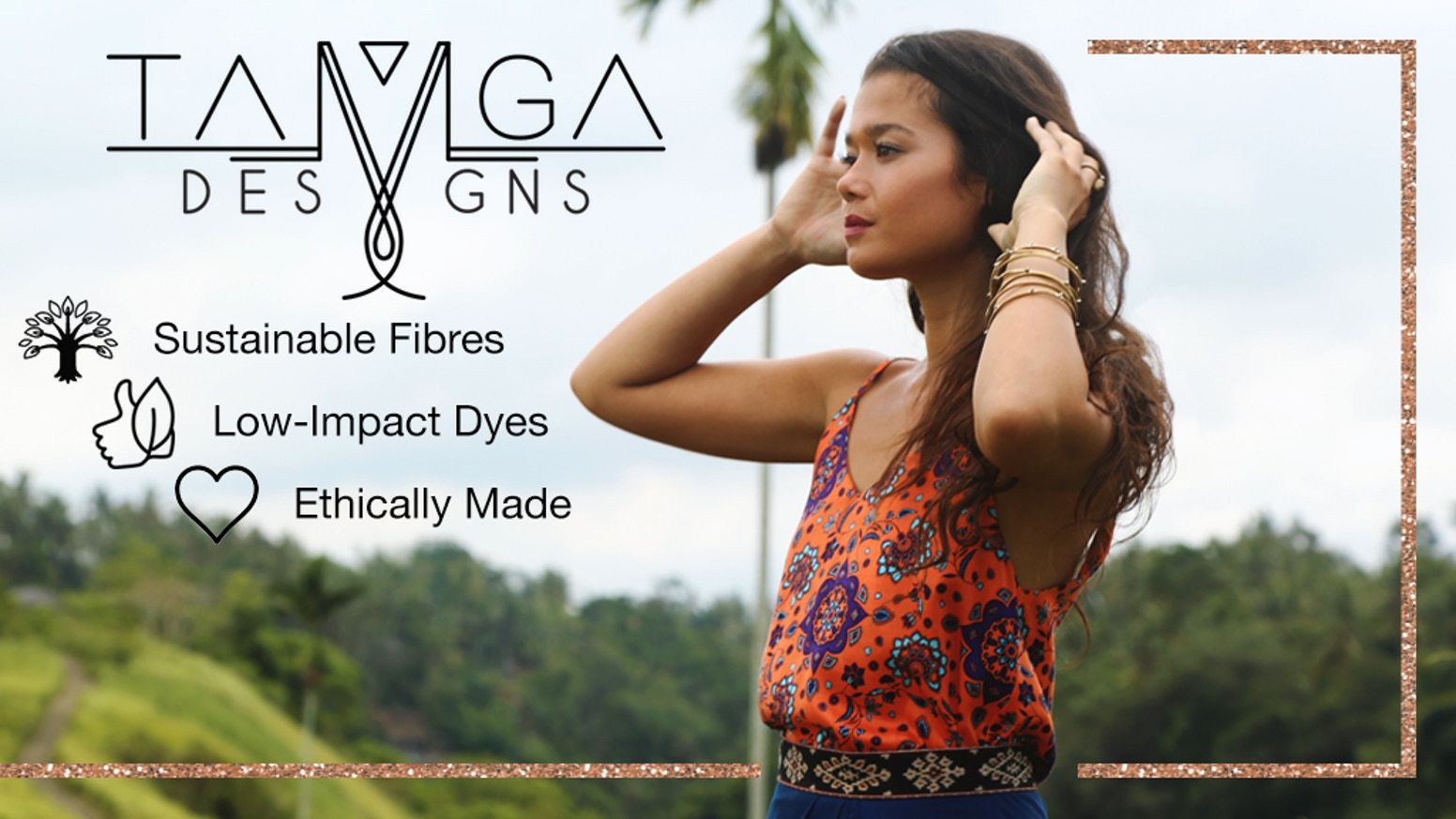 TAMGA promises to limit their impact on the environment while offering affordable, sustainable clothing. On every TAMGA product page, you'll see the exact water, energy and emissions that you save by choosing to purchase from them!
---
There you have it, folks! Eleven of my favourite sustainable clothing brands that I always feel great about supporting, and I know you will too. The best part is that they are affordable without compromising on style or ethics.
If we all shop with sustainable brands that align with our strong environmental beliefs, our future will be greener than ever before. 😊
If you're looking to bring sustainability into other aspects of your life, check out the article I wrote on how to live a sustainable lifestyle here.
Enjoying these posts? Subscribe for more