The Most Sustainable and Natural Hair Care Products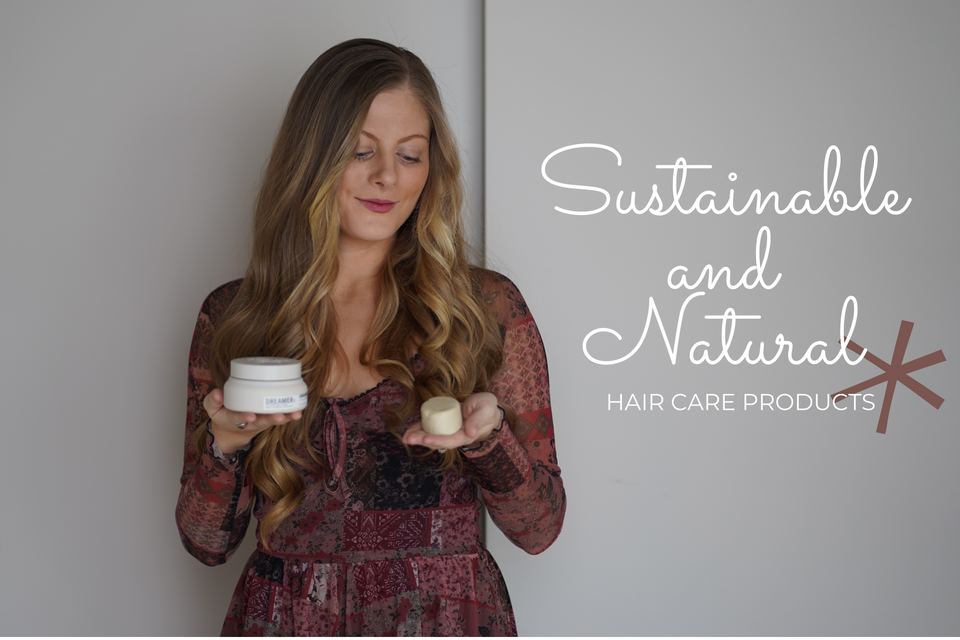 Finding hair products without plastic packaging and harmful chemicals is super frustrating. Not to mention that it is challenging to find sustainable and natural products that actually work for your hair type.
Which is why I searched high and low to find the best natural products for all hair types. You deserve to take care of your beautiful mane knowing that you're doing good for yourself and the planet.  
I'm a big believer in supporting ethical and environmentally friendly companies, so all of these products are both cruelty-free and sustainable! Yay!
Before we get into that, did you know:
A whopping 552 million shampoo bottles end up in landfills every year — for this reason, bars are the most sustainable option for washing your hair simply because you are not contributing to this plastic pollution.
---
Here are my favourite all natural shampoo and conditioner bars:
1) BKIND
BKIND is a Montreal based brand with a passion for natural haircare and skincare. BKIND's products are cruelty-free and vegan, and they use sustainable bamboo packaging to wrap their haircare!
When shipping orders, they use 100% biodegradable packing peanuts to keep your products safe.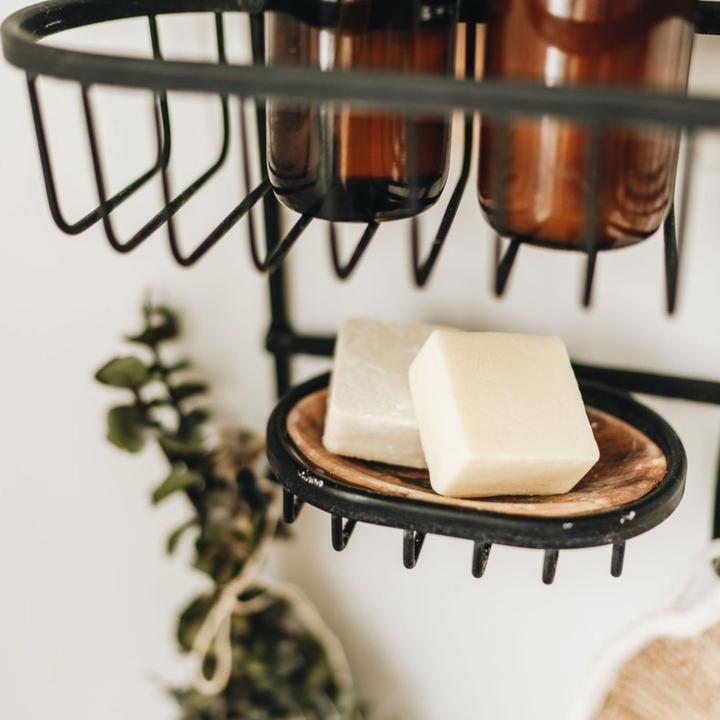 Their natural shampoo and conditioner bars are life-changing because they really leave your feeling clean without falling to bits after a few washes. My bars lasted me for two months. You can purchase them in a duo for $38.
2) Ethique
Ethique is a Christchurch, New Zealand-based brand inspired to make natural and sustainable products out of the frustration of plastic pollution in the haircare industry. I love them because they're cruelty-free, vegan, palm-oil free, zero-waste, and non-toxic.
They also have various products depending on your hair type, whether you have frizzy hair or dandruff, Ethique got your back!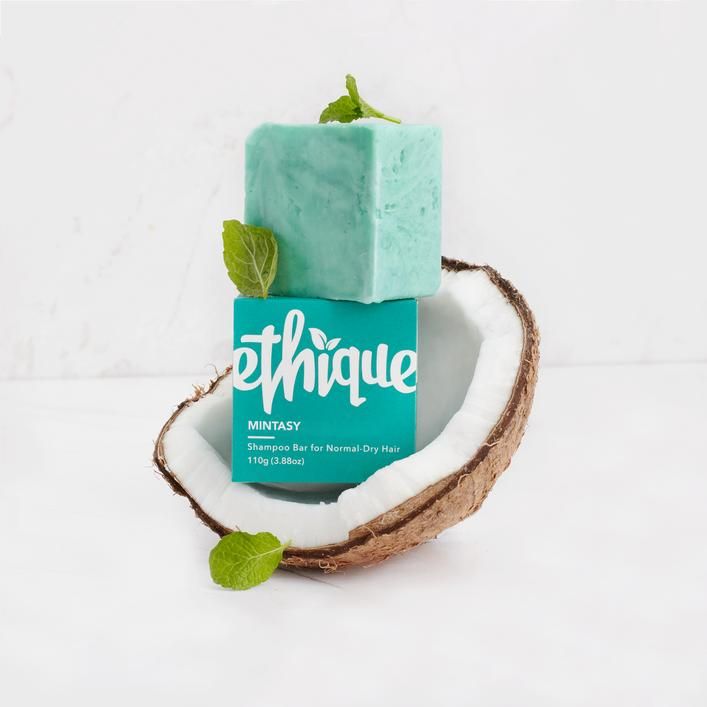 I've tried their eco-friendly solid shampoo bar for normal-dry hair to repair my brittle hair, and I noticed a difference immediately in the texture and shine of my hair. Also, their conditioning wonderbar leaves your hair perfectly moisturized without any of that gross residue!
3) LUSH
LUSH is a Canadian company that has gained a name for itself worldwide. LUSH's philosophy is to create cosmetics using the freshest ingredients, not tested on animals and sold fresh to customers. They offer a wide variety of hair care and skincare with recyclable packaging and zero-waste options.
A cute personal touch is that each product includes the name and photo of the person who made your product! 📸
My personal favourite shampoo bar from LUSH is the "Jason and the Argan Oil." It's perfect for combating dry scalps and dandruff in the cold winter months.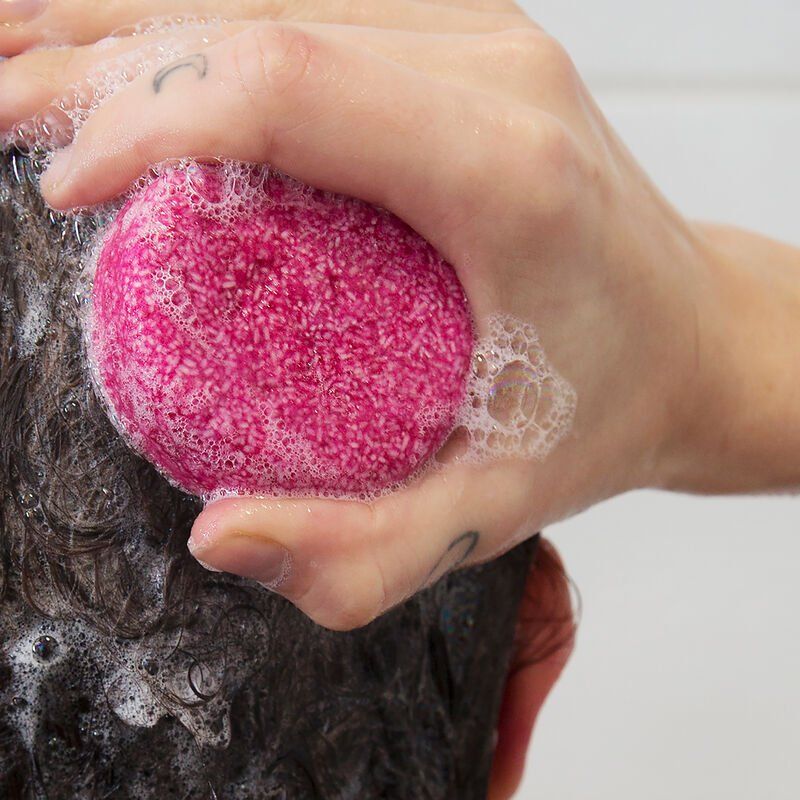 Plus, it lasts up to 80 washes which is the equivalent of three bottles of liquid shampoo! My go-to conditioner bar from LUSH is the "Big" Pressed Conditioner because it gets my hair an impressive amount of volume and bounce.  
---
These are just a few shampoo and conditioner bars that I can vouch for after trying and loving them. However, there are a bunch of other great sustainable companies creating natural cruelty-free bars. Here are some for you to check out that are on my list to try: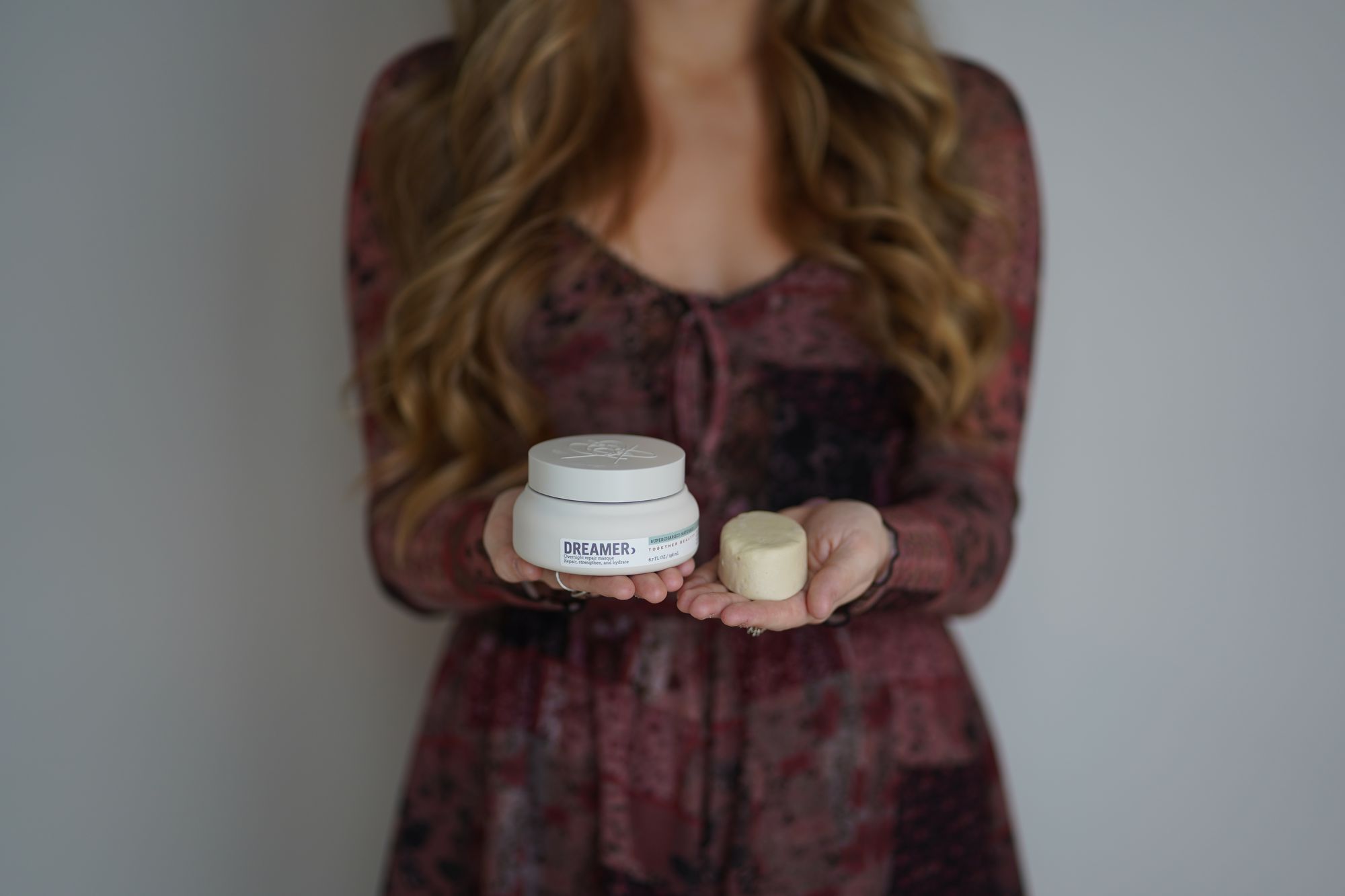 What if I still want liquid shampoo?
Although bars are the most eco-friendly option to wash your hair, I understand that they're not for everyone, and some people just prefer traditional liquid shampoo. Before I started solely using bars, I made small changes in reducing my plastic use and started using these natural shampoos and conditioners in sustainable packaging.
1) Plaine Products
Plaine Products offers all-natural vegan and cruelty-free shampoo and conditioner in 100% recyclable and refillable aluminium bottles. You order your product, replace the cap lid for a pump, use the product, and order a refill when it is near empty. Once you receive your refill, you send back the other container, and it gets recycled!
Plaine Products creates quality hair care while minimizing their impact on the planet by tackling plastic pollution. They are a proudly certified B-Corporation, 1% for the planet, and PETA approved.
I ordered their shampoo and conditioner in citrus lavender and it smelled like a dream. The scent sticks to your hair all day so you are always smelling fresh. Plus, my hair felt and looked healthier after just one week of use.
2) Oneka Elements
Oneka Elements is a 100% made and produced in Canada company. I seriously love them and still cannot get enough of their cedar and sage conditioner. Oneka is a certified B-Corporation, entirely vegan and cruelty-free, non-toxic, and is available to buy in bulk.
Unfortunately, Oneka still uses some plastic packaging. Nevertheless, you can buy their products in bulk which cuts down on the amount of waste, and they have various refill stations at participating stores around Canada.
Living in Montreal, I go to Vrac & Bocaux to refill my Oneka products. On Oneka's website, there is a "Where to Buy" section where you can search for the nearest refill station.
As said above, the cedar and sage shampoo and conditioner smells like the dreamiest yoga studio you have ever walked into; it's fantastic. You won't regret it.
P.S. They have a great smelling hand sanitizer that doesn't leave a gross film on your hands, unlike other brands. Run, don't walk to buy this stuff!
---
Hair care is more than just shampoo and conditioner, so here are some of the best natural hair products for tackling dry, lifeless hair.

1) Dirty Hippie Cosmetics
Dirty Hippie Cosmetics is a brand from Bywong, Australia, who create a wide range of sustainable and organic hair products. They're a 100% cruelty-free and vegan-friendly brand, and they even purchase their ingredients from various Fair Trade Certified farmers.
Dirty Hippie also believes in delivering its products in zero-waste containers. They offer refillable aluminium bottles, and they make their larger eco-friendly tubs from recycled paper that can be put in the compost!
I love their famous nourishing leave-in conditioner, made from organic ingredients including rose hydrosol, aloe vera, argan oil, rose and jasmine pure essential oils. I put a little bit on damp hair every day, and it keeps my hair feeling soft and fresh!
2)Together Beauty
Together Beauty delivers natural hair products out of the belief that nature gives us everything we need for our hair. They are cruelty-free, all-natural, vegan, and even gluten-free for all the people who have celiac disease. They commit to reducing their amount of waste, and therefore their products come in recyclable containers.
I am completely obsessed with their "Dreamer" overnight repair masque. I apply the mask to damp hair one night a week before bed and wash it off in the morning. It keeps my frizziness under control and strengthens my hair.
I get my mask from Sephora, where Together Beauty is a "Clean at Sephora" brand, meaning that all products from the brand are free from all chemicals and sulfates.
Sephora teamed up with a browser extension called "OurForest" that plants trees for free every time you browse their store! So every time I buy my dreamer overnight repair mask, I plant a tree!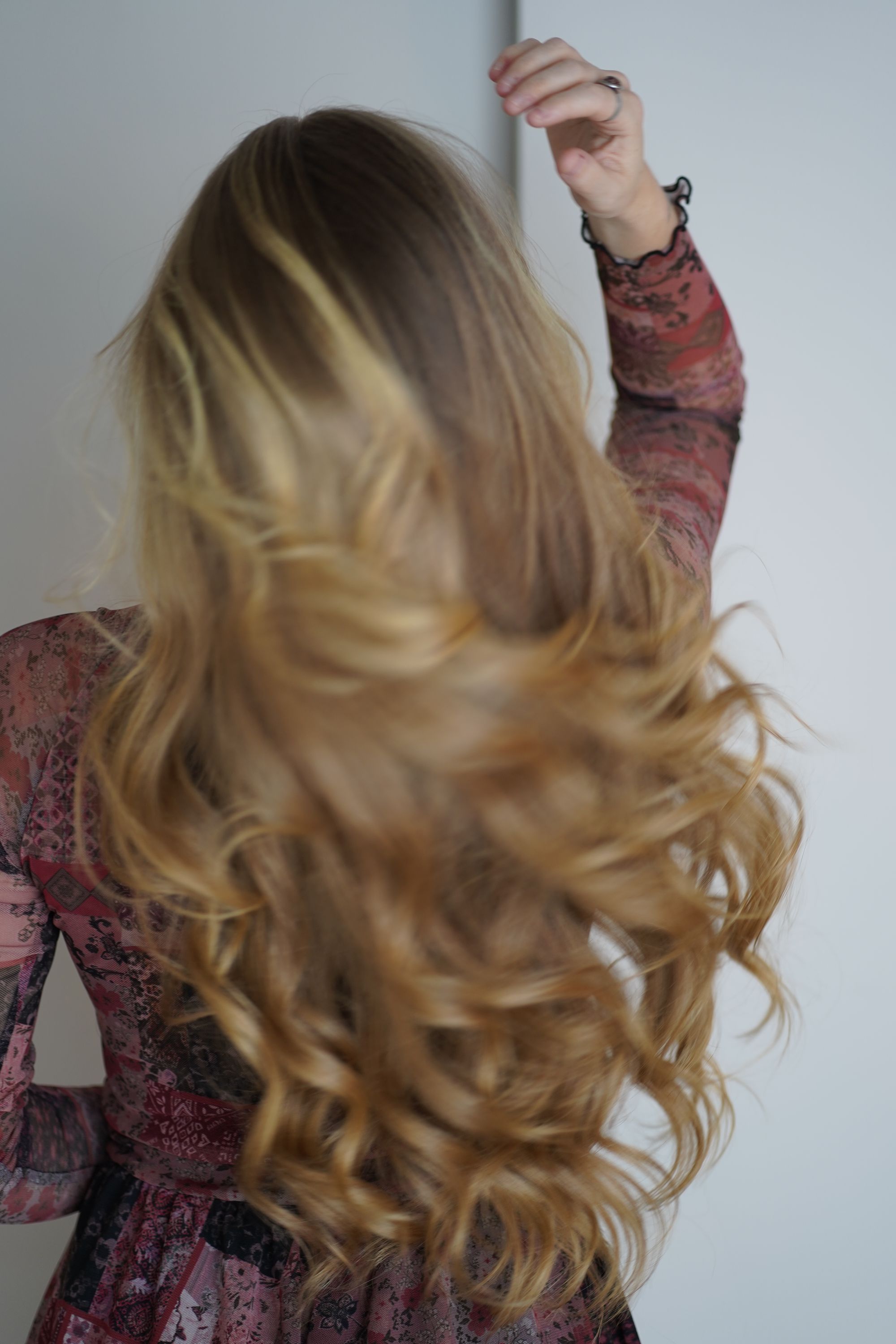 ---
If you are living a zero-waste or minimalist lifestyle and don't want to buy another product, you probably have an awesome all-natural hair product in your cupboard!
1) Apple Cider Vinegar
Shockingly, apple cider vinegar is a natural and sustainable hair cleanser, meaning that it removes any build-up or residue left behind by shampoo or products, without stripping the hair of its natural oils (which means you can go longer between washes!)
Apple cider vinegar leaves your hair free of tangles, and it improves follicle health by balancing the pH of the hair and scalp by removing bacteria. It effectively gets rid of greasy roots and dandruff!
Just make sure you have a certified organic brand of apple cider vinegar, my favourite is "Bragg" raw-unfiltered Apple Cider Vinegar.
---
These are just a few of the natural, cruelty-free, and organic hair products that I have tried and are a part of my hair care routine.
If you're questioning whether a brand is cruelty-free or natural, have a look out for these indicators:
A jumping bunny or a bunny with pink ears badge is a sign that the brand is certified cruelty-free.
A big "V" badge indicates that the product is vegan and does not contain animal products.
Certifications such as B-Corporation or Fair Trade ensure that the product is produced ethically and their ingredients often come from natural sources.
Ensure the label indicates that there are none of the following:
Sulfates
Parabens
Silicones
Phthalates
Use thoughtful packaging (compostable, recyclable, refillable)
---
If you're looking for some inspiration for how to bring sustainability into other parts of your life, I've written a blog all about how to live a sustainable lifestyle. I share a ton of fun tips and tricks to make your lifestyle better for the environment. 🥰
Check it out here.
---
I hope this blog helped you discover the best shampoo and conditioner bars for your hair, as well as some all-natural, cruelty-free hair products. If you purchase any of these products, you will see a massive difference in your hair's health and the environment!
Don't forget to download "OurForest" - the browser extension that plants trees for free every time you browse online to make your online purchases carbon-neutral.
Click here to download OurForest.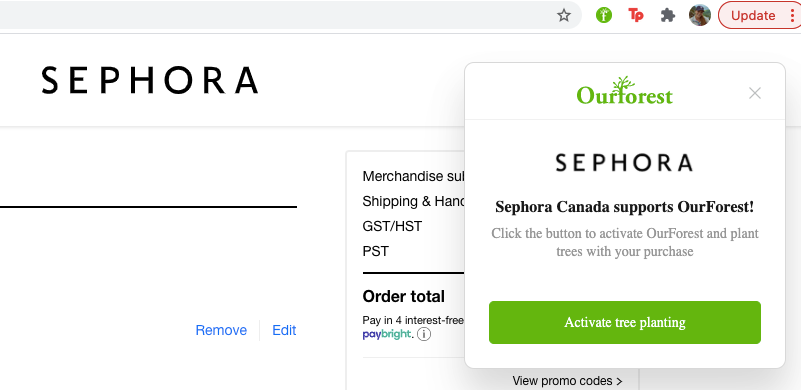 Enjoying these posts? Subscribe for more